Rolls stuffed with cheese
When time is short and you are tired of always eating the usual, and a little boring scallops, the solution to eat a quick and tasty second course, can turn out to be simpler than expected.
The rolls stuffed with cheese are nothing more than a slice of meat wrapped around a whole piece of spun curd cheese, which, once heated, will become the stringy and creamy heart of your roll.
We wanted to flavor everything with a little fragrant homemade salt in which, however, you can replace the aromas and add others.
Then you can accompany the cheese-filled rolls with a side of vegetables such as sautéed black cabbage , and success is guaranteed.
Doses & Ingredients
DOSES FOR

4 people

DIFFICULTY

very low

PREPARATION

20 min

COOKING

5 min

COST

low

FOOD AVAILABILITY

very easy
PROVOLA

 400 gr

PORK LOIN

 600 gr

1 sprig ROSEMARY

SAGE

 1 sprig

CLOVE OF GARLIC

 1

SALT

 4 gr

BLACK PEPPER

 2 gr

EXTRA VIRGIN OLIVE OIL (EVO) TO

 taste

BUTTER

 40 gr

FLOUR

 50 gr

1 glass of WATER
Preparation
To prepare the rolls stuffed with cheese, Start by cutting the provolone, It depends on the shape you have available, but try to get 10 pieces more or less equal to each other, maximum 6 cm in length.
Browse a sprig of rosemary and 1 of sage, add a peeled clove of garlic and chop finely. You can use a blender or mortar if you want.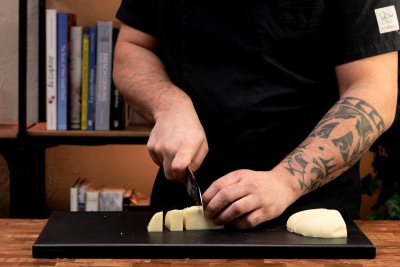 Transfer the mince to a bowl and add the salt and pepper. Then mix well.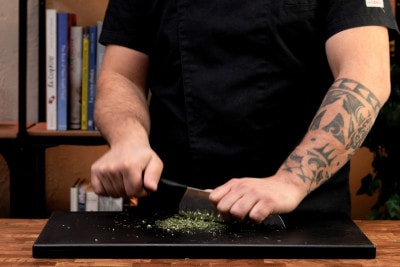 Cut the pork loin into 10 slices, about 1 cm thick. To avoid using parchment paper or cling film, moisten the meat with a little water and beat it with a beater, with movements that go from the inside out. The water will allow the meat tenderizer to slide without tearing the meat. Repeat the operation with all the slices.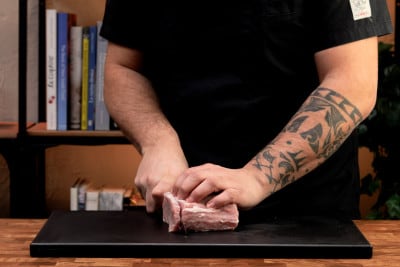 when place a piece of cheese in the center and fold the sides of the steak inwards Roll up to make a roll. Close with a wooden toothpick and set aside.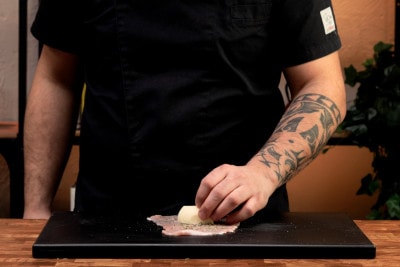 In a pan, pour the oil and a generous knob of butter.
In a dish pour the flour and season it with a little fragrant salt. Flour the rolls well on all sides and cook them in the pan.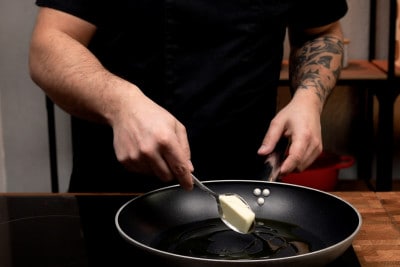 Let them brown over medium heat on all sides then add half a glass of water, cover with a lid and cook for about 3 minutes.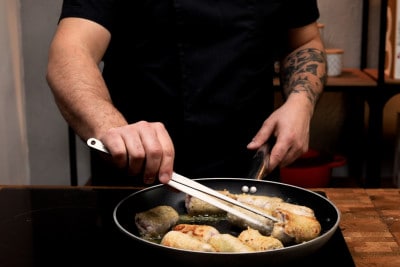 Transfer the rolls to a plate, and add another half glass of water to the pan to make the sauce. Raise the heat and leave to tighten while stirring. To emulsify.
Once ready, pour over the rolls.