How is the Sirtfood Diet Made? List, Sample Menu
Sirtfood Diet: Celebrity Weight Loss Secret!  This time, the sirtfood diet was added to the diets that world-famous singers regularly follow. Thanks to this diet, which is based on understanding the language of the body, it is possible to lose weight in a healthy way in a short time. In this article, we will introduce you to the curious details of the sirtfood diet, which purifies the body and accelerates fat burning. If you can't wear your favorite clothes lately; You can try the sirtfood diet.
Are you wondering what the sirtfood diet contains , which appeals to the wishes of many people who have difficulty in losing weight ? In these lines, you will meet the sirtfood diet, where celebrities and many people can easily lose weight.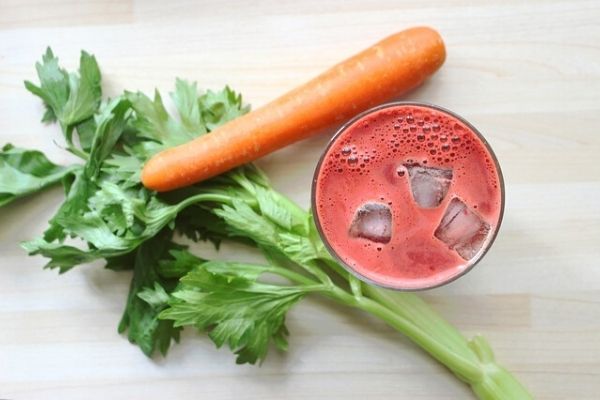 What is the Sirtfood Diet?
The Sirtfood diet is named after protein, which plays an important role in this diet. It is a diet based on a protein called sirtuin.

Sirtuin, a protein that protects cells in the body from disease and prevents inflammation, is found in many foods.

When following this diet, foods containing sirtuin are added to the diet list.

The sirtuin diet, which is said to increase the quality of life and prolong life, has become even more popular after it was applied by the world-famous singer Adele.

Adele, who experienced significant weight loss and did not experience any disease during the weight loss process; have seen the positive effects of the sirtuin diet.

The sirtuin diet is not a recommended diet for a very long time. Because the total calories to be taken in this diet is very low.

The sirtfood diet list, which is valid for a very short period of time, is shaped with foods that keep the body vigorous for the recommended days.

If you have been trying to lose weight frequently and not getting effective results lately; maybe the diet example that will be good for your body can be the sirtfood diet.
How is the Sirtfood Diet Made?
The recommended application period of the sirtfood diet, which accelerates fat burning and helps you lose weight in a healthy way within a certain period of time, is 21 days.

If you do not have any chronic disease or do not use any serious medication; You can try the sirtfood diet.

It is recommended to drink plenty of water during the diet and be as active as possible.

If you experience low blood pressure in the first days of the diet; You should consult your doctor to continue.

When you start the diet, you should accustom your body to this diet. For this, in the first 3 days, you should consume a meal containing 1,000 calories with a back nutrient and 3 servings of green drink. Like detox drinks.

On other days of the week, there will be a 1,500 calorie restriction. It would be appropriate to consume 2 meals and 2 green drinks.

After the first 7 days passed in a healthy way; A different application is recommended for the remaining 21 days.

You can reach the 21st day by consuming the main meal prepared with 3 sirtfood recipes and 1 green beverage during the day.

The green beverage included in the Sirtfood diet example; It is a detox drink that many people know. While preparing this drink, you can use the vegetables and fruits on the list.

Some foods called sirt foods should be consumed in this diet. Sirt foods can be listed as follows:
Sirt (Sirtuin) Foods List
Forest fruits

Strawberry, pure dark chocolate

Red wine

Green tea

Onion

Celery

Rocket

Parsley

Capers

turmeric

White cabbage

Walnut

Buckwheat

Orange

Mandarin

Grapefruit

Peach
Thanks to the sirtfood diet sample list that helps you see the cons on the scale , you will both stay full and lose weight without getting stressed. Now let's explain to you what is in the sample list.
Breakfast
Cheese Omelet with Olive Oil

2 walnuts

parsley/arugula

1 slice of buckwheat bread
Snack
2-3 slices of dark chocolate

1 cup of coffee
Noon
buckwheat salad

1 glass of wine (optional)
Snack
1 glass of Sirtuin special green drink
evening
90 grams of meat or chicken (with turmeric, onion and olive oil sauce)

Green salad with arugula and parsley (with olive oil and lemon)
Sirtfood Green Drink Recipe
Materials:
30-35 g arugula

5 g parsley

75 g kale

2 celery stalks

1 pinch ginger

Half of an apple

Half a lemon

Half a teaspoon of green tea
Preparation of:
All materials are washed well.

The water of the washed materials is filtered.

The mixture is prepared until a smooth consistency is obtained using a blender or smoothie.

It is drunk fresh at suitable meals.