Traditional Korean Food: 10 Extraordinary Flavors
Traditional Korean Food. Korea is one of the oldest civilizations. At the time, it had to split into two due to political differences. An innovation arising from this distinction is reflected in their kitchens. Korean cuisine is very different and remarkable from the meals you are used to. Before reading this article, you may have had cheese and eggs for breakfast. Although this culture is not common in Korea, combining meals draws attention.
Traditional Korean Food
bingsu
Yukhoe
Kimbap
kimchi
bulgogi
tteok
ddukbokki
ramen
Mandu
Dakhanmari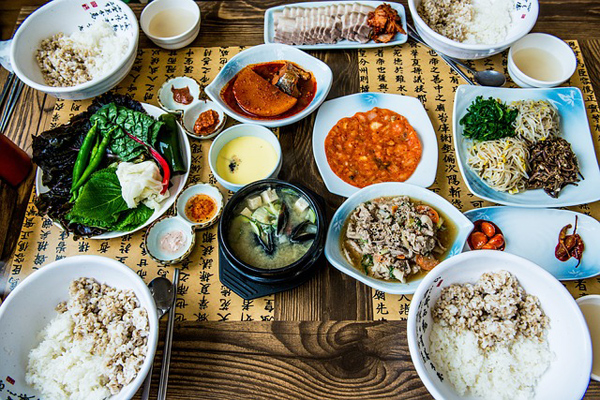 Korean people, who do not give much place to breakfast culture, do not miss meat and rice in their main dishes. Korean cuisine, which is a blend of Japanese and Chinese cuisine, is crowned with spices that strengthen the immune system. Abundant spice is the secret of taste; In addition, the spices used are also very beneficial for human health.
Meat products definitely take their place in dishes cooked by roasting and frying . Korean cooks who want to serve nutritious meals also take the secret of flavor from soy sauce and sesame oil. Compared to Turkish cuisine, you can see that they do not give much importance to bread.
Instead of bread, boiled rice is consumed. These rice dishes, on the other hand, are guests on the table with the addition of spices and vegetables. Although frying is unhealthy, most Korean dishes are served by deep-frying and deep-frying.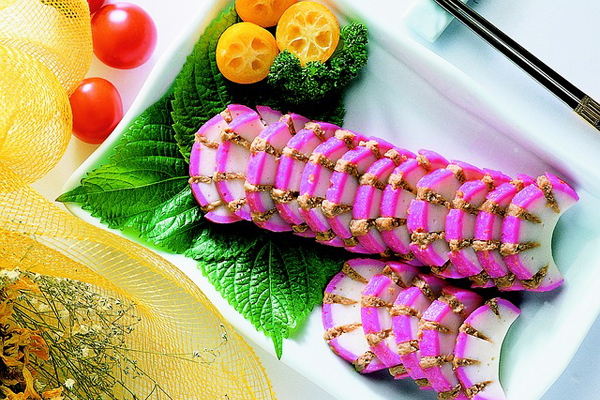 Koreans, a nation that loves tea, always want to relieve digestion by adding herbs to tea. In particular, they try to be energized by consuming ginseng tea during the day. Korean food starts with kimchi and ends with kimchi. Kimchi consumed at all meals; It is Korean pickles in its purest form. This dish is so special and important that even festivities are held over kimchi.
Rice, on the other hand, has an important place in Korean dishes and even desserts. Presentation in food culture also draws attention. Fresh green onion slices are sprinkled over almost any dish.
Do you want Korean cuisine a little closer? If you would like to accompany us on this journey to get to know different cultures, we would like to inform you about the names and characteristics of Korean dishes right on this page. Here are the special tastes of Korean cuisine!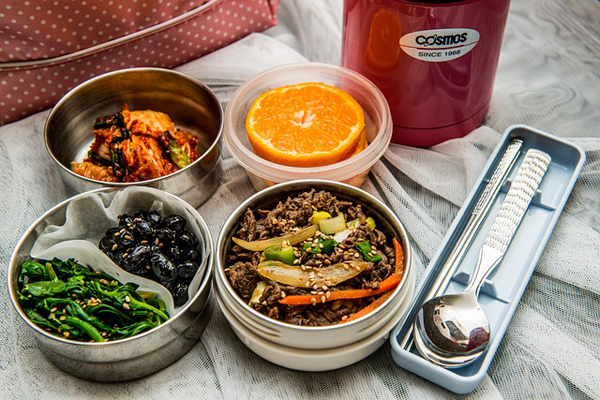 Traditional Korean Food: 10 Extraordinary Flavors
1) Bingsu
Bingsu is one of the sweet details of Korean cuisine.
This sweet, which gives wafer, crisp and biscuit taste, is consumed in summer heat.
Known as Korea's ice cream dessert, "bingsu" is very popular in this country because it is prepared with the famous soy sauce.
When you want to eat dessert in Korea, many restaurants will recommend you bingsu. Especially when it is served with chopped fruits, you will not be satisfied with its taste.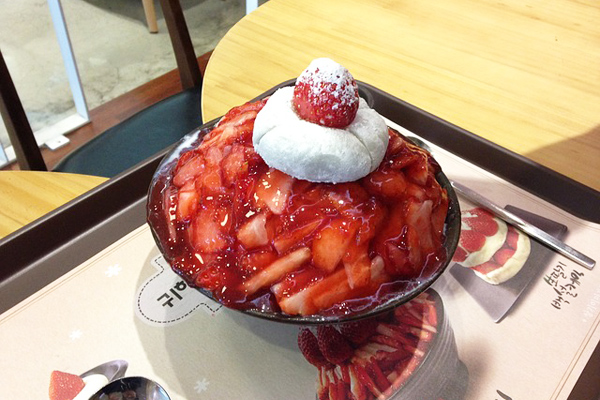 2) Yukhoe
Soy sauce also flavors a dish. In Korean dishes, "yukhoe" prepared with raw meat, with the added touch of egg yolk, becomes a popular dish for the locals.
Blended with ingredients such as beef, soy sauce, sesame oil and garlic, this meaty dish is known to be highly nutritious.
If you want to eat yukhoe when you go to Korea from Turkey, you may find it a little different and interesting. However, Korean people love to consume this dish. Thanks to the marinated sauces, the raw taste of the meat is not felt at all.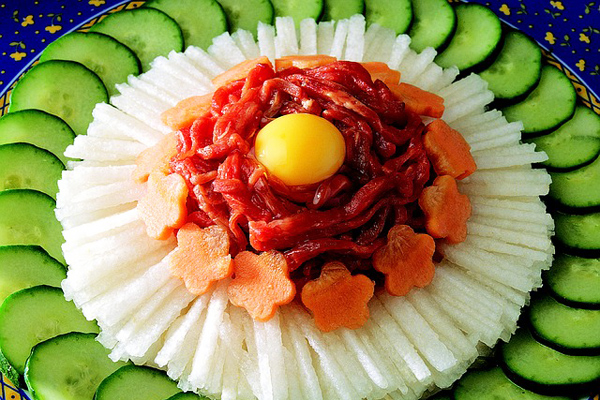 3) Kimbap
Korean dishes are crowned with kimbap.
Kimbap is known as a precious dish.
Kimbap is taken when visiting a guest or visiting.
Prepared from rice, rice vinegar, avocado, seaweed and crab sticks, this mixed flavor is just one of the famous Korean dishes.
Kimbap is a must on a table with Korean dishes. It is also seen that meals are started with kimbap as it is a local flavor.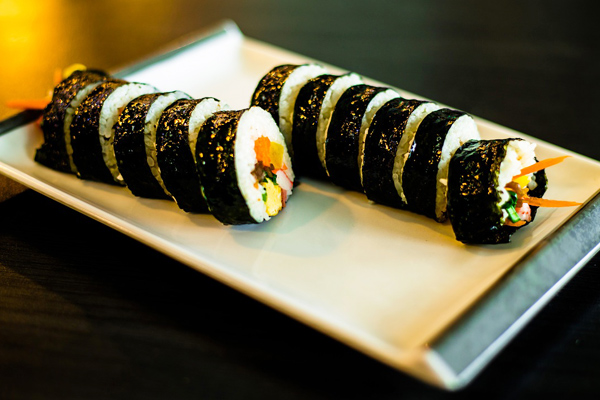 4) Kimchi
With any meal prepared in Korea, kimchi comes first to the table.
This dish is a delicacy like the salad of Turkish tables.
Kimchi, which you can call Korean pickles, is a snack prepared with Chinese lettuce and ginger, gaining flavor with carrots and garlic.
First timers may find it a bit sour; but when you think that it is a pickle while eating this dish, you can forget about the sourness.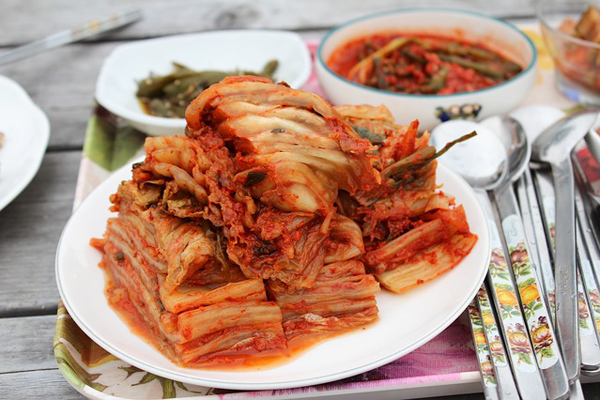 5) bulgogi
Bulgogi, which we will introduce as a meat dish in Korea, is prepared with intense garlic and sauce.
It has become a tradition to be served in a special casserole.
Bulgogi, which can also be made with meat or chicken, has a flavor between doner kebab and fajita.
The word find represents fire and the word gogi represents meat. You can remember it as meat with sauce cooked on the fire.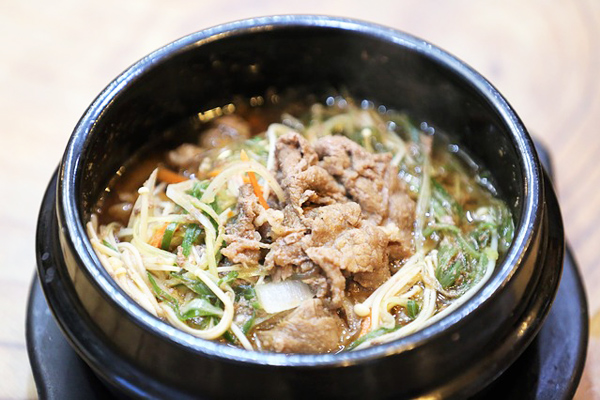 6) Tteok
Our special list continues with the Korean food rice cake.
This different recipe made with rice flour is somewhat reminiscent of halva.
Tteok, which is frequently consumed in South Korea, is also known as rice cake or pasta.
Although its appearance resembles a colorless dough, this dish contains Korean paste, salt, cabbage and onions.
7) Ddukbokki
After the tteok meal, Korean food should be introduced with ddukbokki. Because this dish is the most spicy form of tteok food.
It is cooked with soy sauce, honey and special Gochujang sauce .
If you are sensitive to bitterness, it is recommended to eat it for tasting.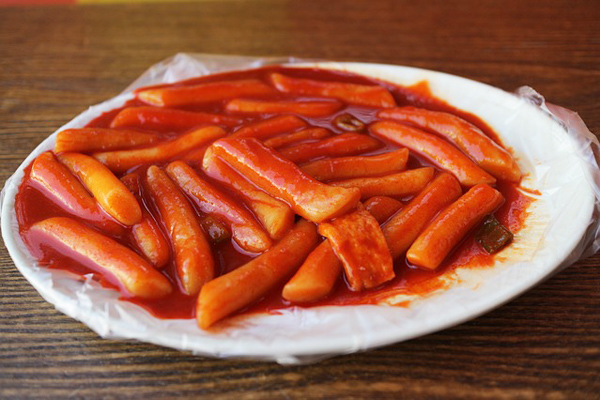 8) Ramen
Korean dishes, which also offer blend flavors in soup, make a name for itself with ramen soup.
Ramen is a kind of soup that contains broth and noodles.
Of course, Korean people added boiled eggs to this soup to increase the nutritional value of the dishes.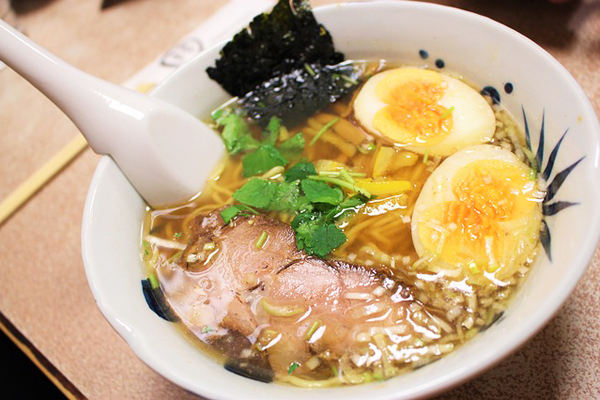 9) Mandu
Manti is a dish in many cultures. Now it is consumed with the name of mandu in the list of Korean dishes.
The special Korean ravioli served with mushrooms, zucchini, minced meat and indispensable ginger is quite different from the Turkish ravioli.
The dough of this ravioli is sometimes rolled out with black flour.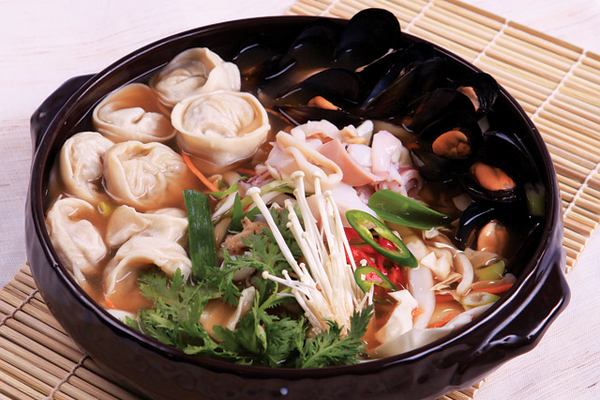 10) Dakhanmari
Dakhanmari soup, which is consumed fondly at lunch and dinner, is prepared with the addition of meat, mushrooms and sometimes even potatoes .
Sometimes, noodles are added to dakhanmari to serve an even more satisfying meal.