How to Decorate the Christmas Tree?
Decorating the Christmas Tree: The Most Pleasant New Year's Preparation! The excitement of the New Year, the preparations for the New Year continue at full speed! Christmas trees decorated everywhere, representative Santa Clauses, New Year's wishes written with snow-like spray paints and many more… We will have a few small and effective recommendations for you to decorate the Christmas tree, one of the indispensable symbols of the New Year's Eve, on the days when we are preparing to welcome the new year ! How would you like to host a tree full of glittering and cute decorations in your home for a few days?
Christmas tree decoration; With its lights, ornaments and many complementary elements, it can turn into a short-term activity where the whole family, especially small children, can have a pleasant time at home. So how? Our recommendations are coming! Happy new year and may it be as bright as the tree you will prepare 🙂
Here are 5 steps of Christmas tree decoration and decor ideas that we have compiled for you :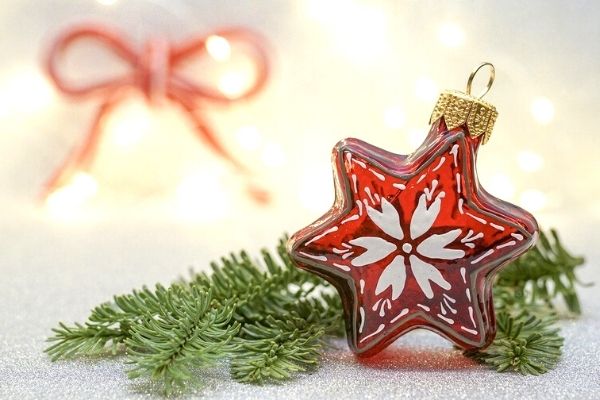 Christmas Tree Decoration Ideas: 5 Perfect Decor
Choosing the Right Christmas Tree

Christmas Tree Ornament

Christmas Tree Lights

Happy New Year Wishes

Christmas Gift Packages
1) Choosing the Right Christmas Tree
The first step, of course, is to buy a Christmas tree according to your budget and taste. These representative pine trees, which you will often come across in many markets or stores selling household goods, are now.

You need to pay attention to where you will position the Christmas tree in your home and the dimensions of your space.

If your house is big and you have a large area, you can buy a large tree and use it in different Christmas events for years.

However, it will make your job easier to have a standard size tree in order to be useful.

Christmas tree prices vary according to their size and quality and are on a wide price scale such as 100-300 TL.
2) Christmas Tree Ornament
The indispensable part of the Christmas tree is, of course, the small decorations.

You can evaluate the Christmas tree decoration options that you can buy as a whole, or you can also buy objects such as socks, balls, gloves, bells, snowflakes or stars that catch your eye.

At this stage, you can achieve an aesthetic appearance if you do not overdo it and catch color harmony in accessories.

You can also order Christmas decorations online. If there is dust on your ornaments, you can wipe it off, the dirty and old look will spoil the atmosphere.

You can choose the Christmas decorations in any color you want. When you go to any market, you can choose from the ornaments in packages.

By using these ornaments, you will add color and movement to your plain Christmas tree.

You can prepare an eye-catching New Year tree thanks to the glittering balls.

If you use star and led light ornaments, one of the shining stars of the night will be your Christmas tree.
3) Christmas Tree Lights
Don't you think that the Christmas tree gives a warm energy in a corner of the house with its dim and colorful lights all night?

You can decorate your Christmas tree with dim lights that remind you of flashing or candlelight.

Moreover, you can use these lights that you bought to decorate your tree later in any corner of your home.

Led lights are sold in different colors or as a single color such as yellow – white light, the rest is up to your taste 🙂

Let's say that if you do too much lighting, it will tire your eyes, and if used correctly, it will have a very relaxing and cute appearance.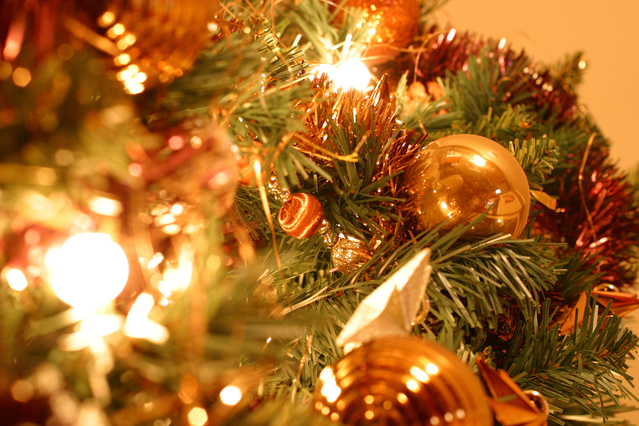 4) Happy New Year Wishes
You can also decorate your Christmas tree with small note papers, where you can make happy wishes for your loved ones.

If you are throwing a New Year's Eve party at your home, you can surprise your guests with small letters with their names written, or family members can hang their good luck wishes for each other on the tree with mini photo pegs.

You can write what you wish for the new year with your guests and put them around the Christmas tree.

For those looking for a romantic idea, you can print out the photos you took with your spouse or lover throughout the year and decorate this tree, the choice is yours.

You can write a New Year's wish on the back of each photo. Thus, when your loved ones receive their own photos, they will also see the wishes written on the back. This memory is the kind that will be kept for a lifetime.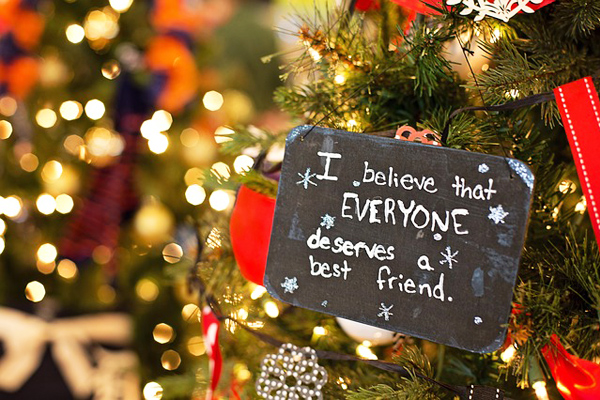 5) Christmas Gift Packages
You can also plan a gift in advance with the Christmas gift draw, which has become a tradition among family and friends, with colleagues or in the classroom on New Year's Eve.

You can complete your decoration by placing any gift that comes from your heart, that the person you will receive the gift needs or clearly wants, under the Christmas tree.

You can add gifts that you can prepare for your guests or your family, as well as take lots of photos next to this tree and collect happy memories that you can remember throughout the year.

After the countdown, pleasant moments full of surprises will be waiting for you when gift packages are opened. Since it's a long night, little surprises like this will keep the energy of the environment high 😉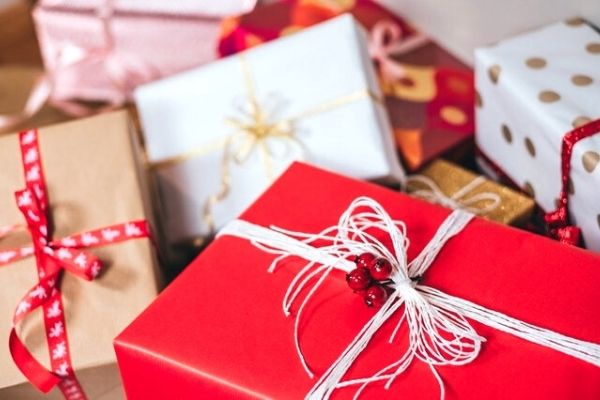 The most fun part of bringing the New Year spirit to your home is undoubtedly the Christmas tree decoration stage! It's a great idea to decorate a Christmas tree to pamper yourself with your family, children or the person you share the house with ! Their lighting and cute ornaments automatically give you positive energy, don't they?
In this content, we answered your question about how to decorate a Christmas tree , which you can position in a corner of the living room, which will cheer you up on the night you welcome the new year and warm the atmosphere of the house . If you, too, often catch your eye on Christmas decorations and fun objects such as snowflakes, snowmen, pine trees, socks, stars as the New Year's time approaches, then you are at the right place for Christmas tree decoration suggestions !