Which is the Best Food Processor? Best Food Processor Advice
Which is the Best Food Processor? The food processor is one of the most necessary items with its many functions. Almost most recipes use a food processor. Bread, cake, smoothie, soup and more… It always makes your job easier. It provides practical preparation of all recipes. It has many features like this one that will make you say 'Well, what else?'
Best Food Processors
Bosch Mcm3501m Food Processor

Arnica Prokit 444 Plus Food Processor

Arzum AR1044 Prostar Food Processor

Fakir Fmix Chef Rosie 1000 W 5 Lt Kitchen Chef

Homend Functional 2804H Food Processor

Karaca Mastermaid Power Multifunctional 10 In 1 Pearl White Food Preparation Set 2000W

Siemens MK3501M Food Processor

Kitchenaid 5KFP0919EOB Onyx Black 2.1 Liter Food Processor

Sage SFP820_BAL Food Processor

Arçelik K-1190 Robolio Food Processor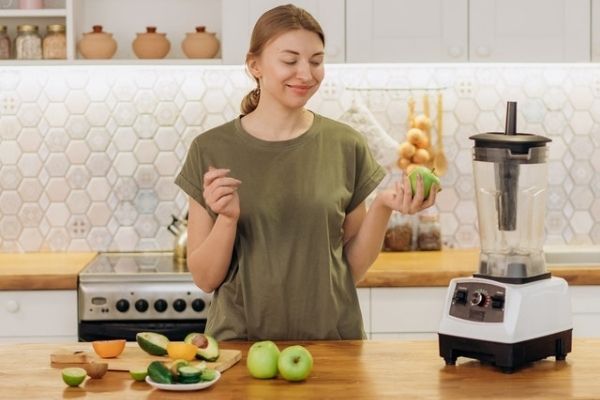 There are many different models and features of food processors. In addition, there are many food processor suggestions on the internet. So, how will you choose the best food processor among many different models and suggestions?
What are the pros of using a food processor? What should you consider when choosing a food processor? We have compiled here the best food processor brands with the answers to all these questions. Here is the best food processor list with all the details…
Best Food Processor Advice
The ranking is given at random; does not constitute value.
1) Bosch Mcm3501m Food Processor
The Bosch food processor is among the best food processors on the market. It gives smooth results thanks to its 800 Watt motor.

It has ice crushing feature for your cold drinks. In addition, it has a special knife for breaking hard cheese types, coffee grains and nuts.

It has a whisk for whipping cream and egg whites. Its performance is at the highest level thanks to its stainless steel discs.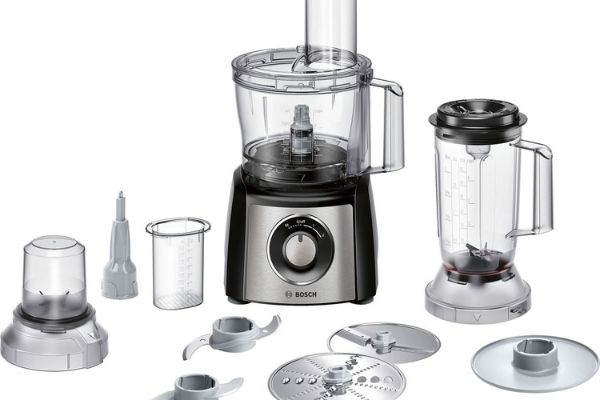 2) Arnica Prokit 444 Plus Food Processor
The Arnica food processor stands out with its elegant design and ergonomic use. It has features that allow you to perform your transactions quickly and practically.

You can handle your operations such as chopping, whisking, shredding and mixing with a single robot. There is a blender container with a capacity of 1.5 liters.

With its 800 Watt motor power, it allows you to easily handle your work in the kitchen. Thanks to the grating discs, it helps you to divide the food in the sizes you want.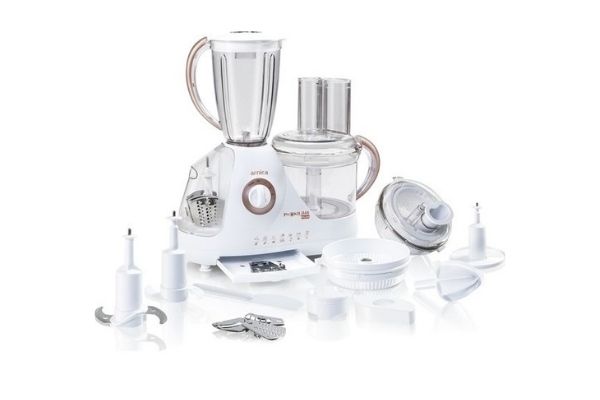 3) Arzum AR1044 Prostar Food Processor – Gray
Arzum food processor has a 1.75 liter blender jug. Thanks to the citrus cone, you can prepare healthy drinks practically.

There is even a juicer available. There are thin, thick, grating and slicing blades.

Thanks to the cream apparatus and dough mixer spatula, you have the chance to handle all the work without getting tired.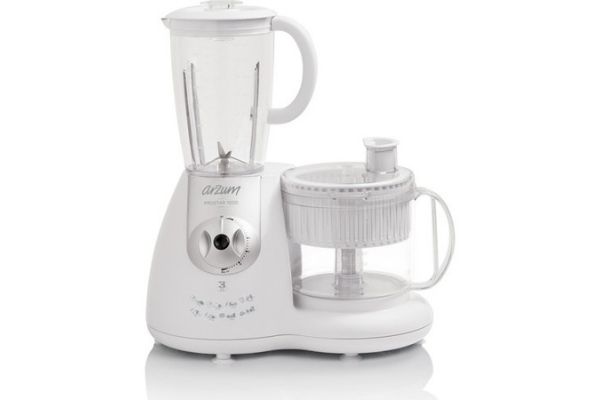 4) Fakir Fmix Chef Rosie 1000 W 5 Lt Kitchen Chef
The Fakir food processor is among the most popular food processors for mixing dough.

In addition, with the double mixing system added to the dough kneading apparatus, you can achieve the consistency you want in the dough.

You can enjoy its large internal volume while preparing liquid mixtures. However, it provides convenience when hosting very crowded groups.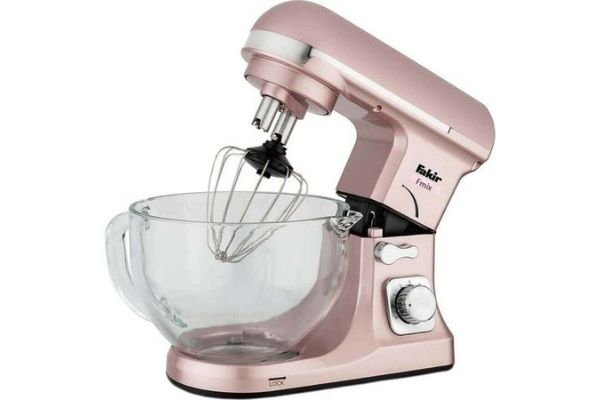 5) Homend Functional 2804H Food Processor Cloud Cream
Homend food processor has 1000 Watt power. It is one of the top performance products.

There is an automatic security system. It has a capacity of 1.5 liters. It has a design that can divide even large parts.

Blender can perform chopping, whisking, slicing and grating operations. If the blades and chamber are not seated properly, it will not work and cause you trouble.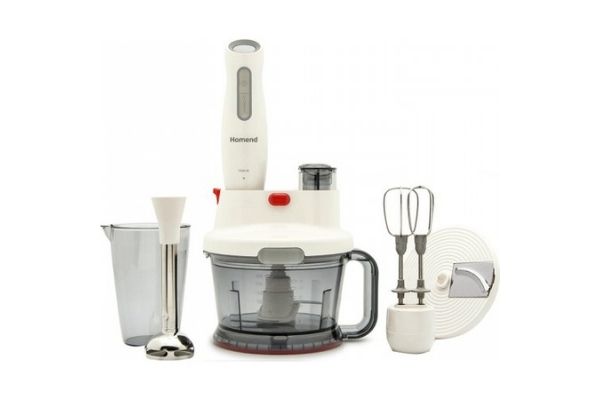 6) Karaca Mastermaid Power Multifunctional 10 In 1 Pearl White Food Preparation Set 2000W
Karaca food processor has 2000 Watt motor power.

In this way, it is very fast even in the most difficult jobs.




It can pull 1.5 kilograms of tomatoes in one go. It has 4 bladed chopper blades. In this way, you can chop any food you want.

You can break the ice with a 1000 milliliter blender jug. Egg whisk and dough kneading apparatus are available.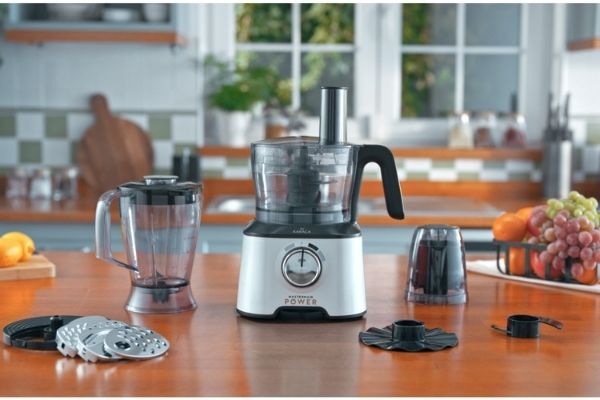 7) Siemens MK3501M Food Processor
Siemens food processor, with its 800 Watt motor, allows you to handle your work in a practical way.

It has multifunctional knives. Ice crushing feature is available for your cold drinks. There is also a dough kneading apparatus.

It has a whisk for whipping cream and egg whites. It has rubber feet that prevent it from slipping while working.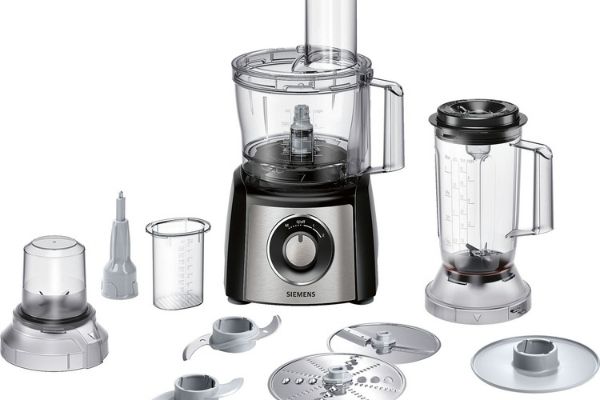 8) Kitchenaid 5KFP0919EOB Onyx Black 2.1 Liter Food Processor
The Kitchenaid food processor has a multi-purpose blade. Thanks to the 2 mm thin slicing disc, you can cut food into very small pieces.

There are also 4 mm and 6 mm slicing discs. In addition, you can practically grate, puree and cut into thin strips.

It is quite simple to clean. Dough knife is available and has a compact design. It offers comfortable use thanks to its leak-proof cover.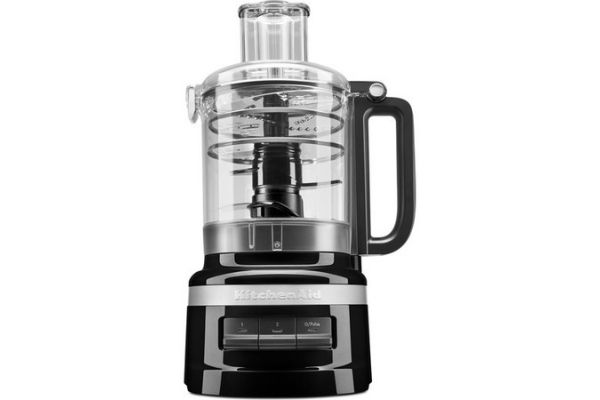 9) Sage SFP820_BAL Food Processor
Thanks to its sharp blades, the Sage food processor pulls even the hardest foods as you wish.

It has 2000 Watt motor power. It can cut thin, thick and julienne. It has forward and rewind features.

It does not take up much space due to its size. Its design is stylish enough to adapt to your kitchen. It even cuts long slices to the size you want.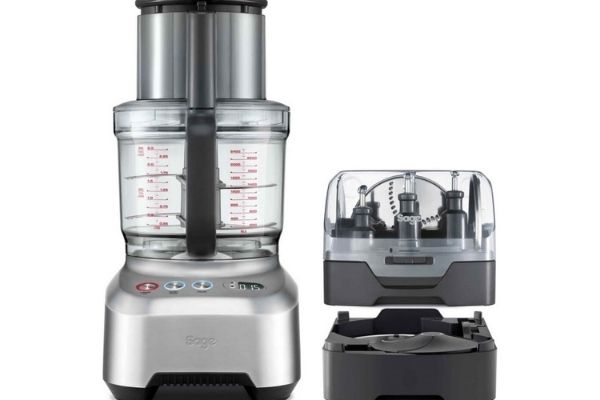 10) Arçelik K-1190 Robolio Food Processor
Arçelik food processor has a dough kneading apparatus. In addition, you can grate and slice practically.

There is a whisk for cream and eggs. It has a compact design and adds color to your kitchen with its elegance.

Thanks to the ice crusher, you can easily prepare cold drinks. It has a capacity of 3 liters.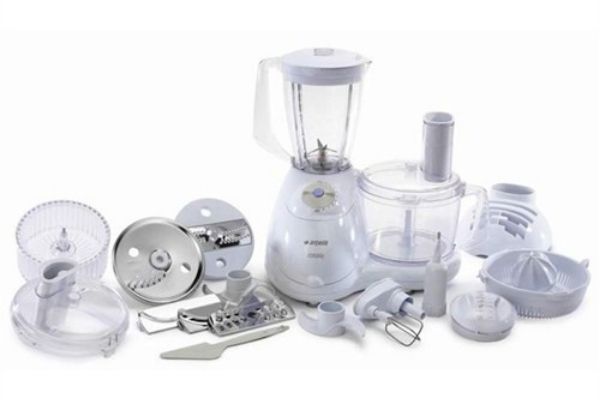 Pros of Using a Food Processor
There are many advantages to using a food processor. It is your biggest supporter from the pre-preparation of the meals to the cooking stage.

By doing all the operations practically, the time you spend in the kitchen is minimized. It handles multiple tasks for you at the same time.

With its power and capacity features, you can easily cook even the most demanding dishes. You can instantly prepare any beverage you want.

Removable blades will do most of the work. Thanks to its many functions such as this, your time is left to you.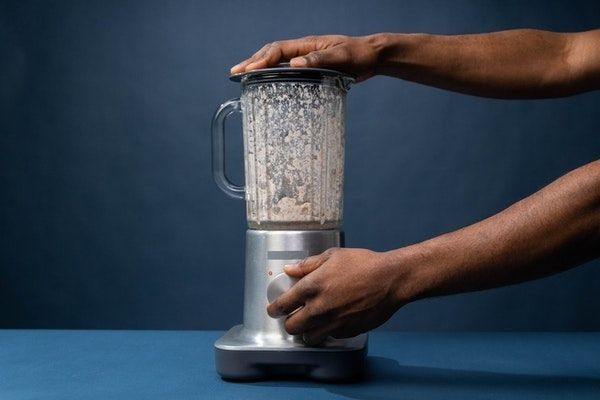 What Should Be Considered When Choosing a Food Processor?
When choosing a food processor, you need to pay attention to some points. This is important for both your health and energy.

At first, you should not buy a food processor from unheard of brands. You should choose a food processor with whatever features are suitable for you.

In this way, you will not buy a food processor that you will not use. You should prefer ergonomic and compact designs.

The capacity of the container is important when purchasing. In this way, you can easily chop even very large foods and bring them to the desired size.

Safety is another important factor when choosing a food processor. The food processor should have a non-slip design along the surface while it is running.

It is essential that the lid has an airtight design. In terms of noise, you should prefer quieter devices.

You should pay attention to the stainless steel feature. This allows you to conveniently clean the food processor.

Make sure it has replaceable accessories. In this way, you can get your work done in the kitchen faster and have time for yourself.