Tuna meatballs and bread
The tuna and bread meatballs are a delicious variant of the classic meatballs , a simple homemade dish, ideal for consuming leftover dry bread, using ingredients always available in the pantry. The addition of canned tuna, a precious dinner saver , will make these meatballs even tastier and more captivating! Perfect as a treat for an aperitif or for a family dinner, the fried bread and tuna meatballs are easy to prepare and will delight young and old once brought to the table!
Doses & Ingredients For Tuna Meatballs
For the dough:
STALE BREAD

 180 gr

MILK

 170 ml

EGGS

 1

GRATED

 parmesan cheese, parmesan, caciocavallo … – 40 gr

CANNED TUNA IN

 oil or natural – 240 gr

PARSLEY

 to taste

CHILI PEPPER TO

 taste
For the breading:
EGGS

 2

BREADCRUMBS

 200 gr
For frying:
PEANUT OIL TO

 taste

SALT

 to taste
DOSES FOR

4 people

DIFFICULTY

low

PREPARATION

15 min

COOKING

5 min

COST

low

FOOD AVAILABILITY

very easy

NOTE:

10 MINUTES OF REST OF THE DOUGH
Preparation For Tuna Meatballs
To prepare tuna meatballs and bread, coarsely chop the stale bread with the help of a food processor or a grater. Put the bread in a bowl and pour the milk, then let it rest for 10 minutes.
Meanwhile, chop a nice bunch of parsley. When the bread has softened, also add an egg, the drained tuna and parsley.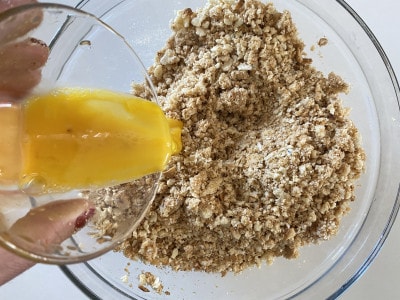 Also add the grated cheese and a pinch of red pepper, then work everything well. If the dough is too dry, add another drizzle of milk.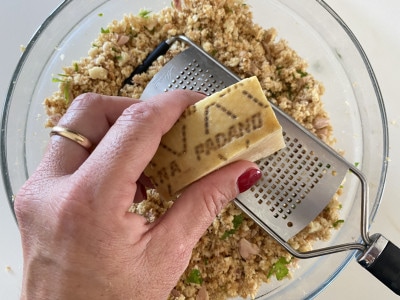 At this point, form the meatballs with your hands and place them on a cutting board lined with parchment paper. Prepare two bowls, one with beaten eggs and the other with breadcrumbs, and pass the meatballs first in one and then in the other.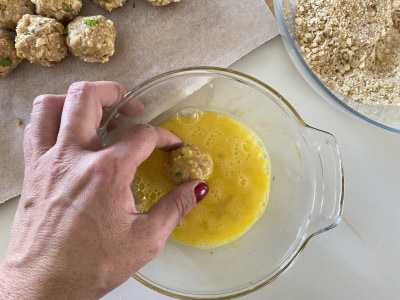 When you have breaded all the meatballs, heat 2 fingers of peanut oil in a pan and, when it is hot, add the meatballs, a few at a time.
As they brown, drain the meatballs on absorbent paper. Complete with a sprinkling of salt and serve hot, alone or accompanied by sauces of your choice!