Ricotta Pancakes
Ricotta Pancakes: This is a kid-friendly recipe, a recipe designed to spend quality time cooking with your child. There are more complex steps that must be carried out by adults and others suitable for the dexterity of the little ones. What are you waiting for? We just have to prove himself!
FOR 12 PANCAKES
90g of flour
1 teaspoon of yeast
1 pinch of baking soda
2 large eggs
190g of ricotta
3 tablespoons of sugar
1 teaspoon of lemon juice
1 teaspoon of grated lemon zest
1 teaspoon of oil
1 tablespoon of milk
oil / butter x the pan
jam or maple syrup for serving
| | |
| --- | --- |
| RECIPE EXECUTION | EASY |
| PREPARATION | 15 MIN |
| COOKING | 8 MIN |
The recipe is designed to alternate in the role of chef,  transforming the moment of preparation into an opportunity for fun, but also for learning and training for the dexterity of the little ones.
What we propose with this kid-friendly recipe is a typical American dessert suitable for an energetic breakfast. Quick and easy to make, pancakes are perfect for brunch, and why not, even for a snack.
This version proposes the use of ricotta in the batter that will make them even more soft and puffy.
They are usually served accompanied with honey,  maple syrup, fresh fruit or jam. You just have to decide with your children which one suits your taste, and let your imagination run free with the combinations.
HOW TO PREPARE: RICOTTA PANCAKES
First you will need to prepare the batter. All together: in a bowl mix sifted flour with baking powder and baking soda. 
Child: in another bowl have fun breaking the two eggs, but it is important to do this with a little delicacy so that the pieces of shell do not end up in the dough. Parents: with a whisk, beat the eggs well until they are frothy, this will help to obtain a soft consistency of the pancake.
Baby: add ricotta, sugar, lemon juice, a teaspoon of grated zest, oil and milk to the previously beaten eggs, then mix well. All together: add the flour and mix with a spoon until the mixture is smooth and creamy.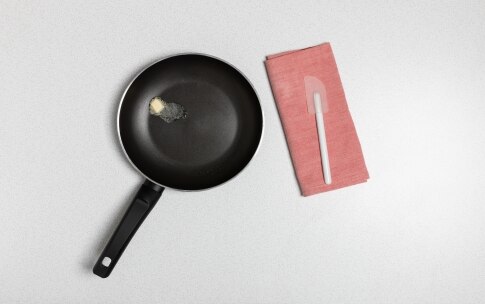 Parents: heat a pan and grease it with a little butter or, if you prefer, with oil. All together:  pour a spoonful of batter spreading it with the back of the spoon until you get a 9/10 cm diameter disc. When the pancake is golden on one side, it will take 40/50 seconds, turn it over to obtain the same cooking on the other, then transfer it to a plate and cover it to keep it warm.  
4
All together: cook all the pancakes in the same way until the batter is used up, taking care to clean the pan with kitchen paper and grease it with fresh butter between one and the other. Then serve the pancakes to taste, garnished with jam, maple syrup or fresh fruit.